Etheric Business Services
Improve your network's agility, performance, security and provide centralized control and improve total cost of ownership
Contact Us
SD-WAN, EVPN, and MPLS VPN, are solutions that will transform the way you do business. Utilizing our fiber backbone, these products are designed to enhance your business operations and take your network connectivity to the next level. 
Etheric SD-WAN
Software Defined Area Network
Etheric SD-WAN offers a fully managed, cloud-based network that optimizes your network performance, improves application performance, and provides real-time network monitoring. With SD-WAN, you can simplify your network management, reduce costs, and increase network efficiency. Our SD-WAN solution is perfect for businesses looking to expand their network infrastructure, reduce downtime, and improve application performance.
Etheric EVPN
Etheric EVPN enables seamless connectivity between data centers and enterprise networks. With Etheric EVPN, businesses can easily and efficiently extend Layer 2 and Layer 3 networks across multiple locations, while maintaining security and performance. Etheric EVPN offers a range of benefits that make it an attractive solution for businesses looking to improve their data center interconnect capabilities such as faster data transfer speeds and low latency, and better user experience. Moreover, Etheric EVPN offers robust security features, including built-in encryption and authentication, protecting sensitive data and preventing unauthorized access.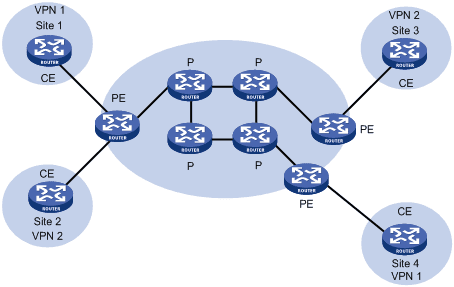 Etheric MPLS-VPN
Etheric's MPLS VPN solution provides a secure and reliable network infrastructure that is perfect for businesses that require a high level of network security and privacy. With MPLS VPN, you can connect your multiple sites with ease, reduce network latency, and ensure your data is always safe and secure. Our solution also offers guaranteed Quality of Service (QoS) for our customers' network traffic, ensuring that their critical applications and services always receive the bandwidth and performance they need.
We understand that network connectivity is critical for your business success, which is why we are committed to providing you with the best network solutions possible. Our team of experts is always ready to help you with any questions or concerns you may have, and we are here to support you every step of the way.
We invite you to take advantage of our new products and solutions and experience the benefits of our fiber ring MPLS backbone network. Contact us today to learn more about how our solutions can help your business achieve its network goals.