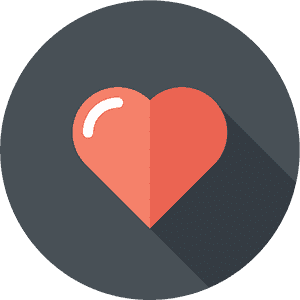 Health Insurance
Comprehensive Medical, Dental, and Vision for Employees + Dependents.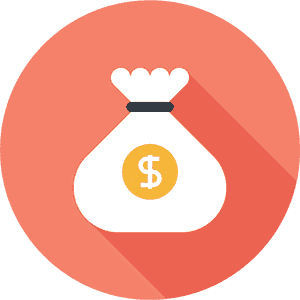 Competitive Salary
We offer highly competitive salaries based on skill set and experience.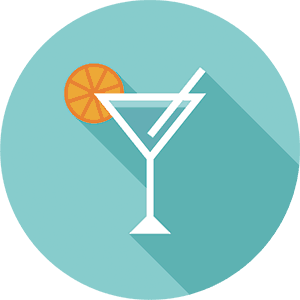 Work-Life Balance
Paid Time Off, 10 Company Holidays and Paid Sick Leave.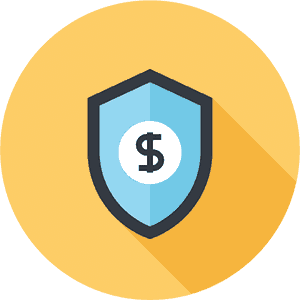 401 K Investment
401K savings and retirement plan.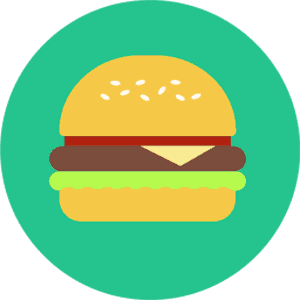 Wednesday Free Lunch
Regular Free Lunch Wednesday in the office.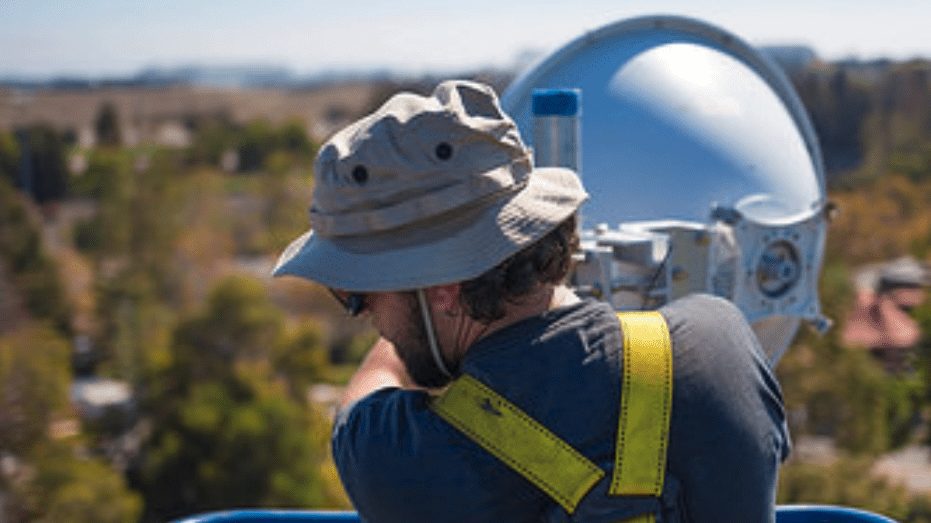 WHY ETHERIC?
As we continue to grow, we need hardworking team members to help us shape the future of technology. We're always looking for top talent to help us achieve our goals, and in turn, are dedicated to advancing the careers of our employees.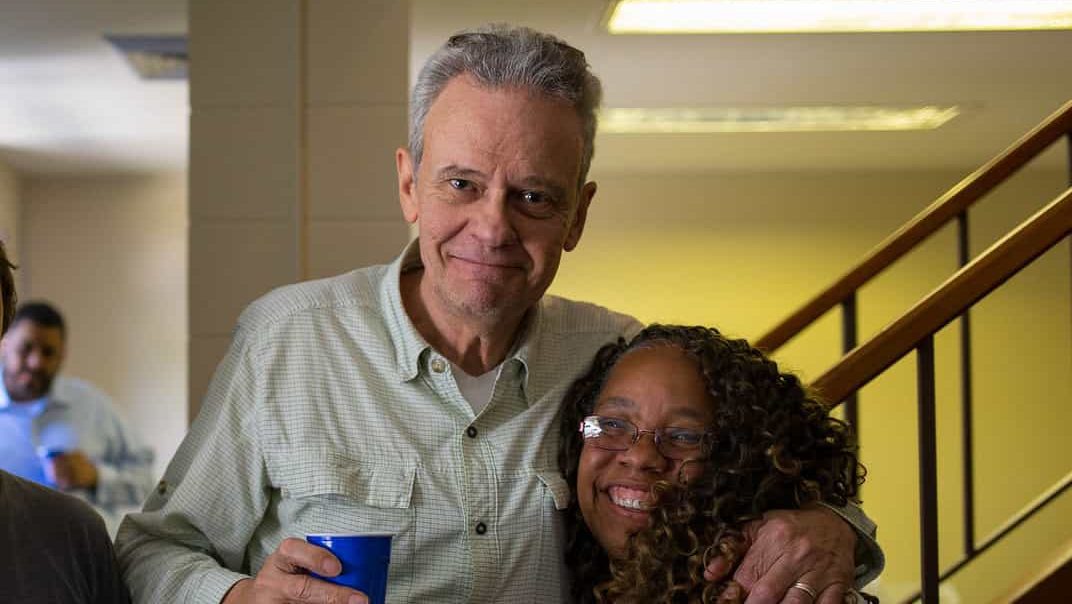 DIVERSITY
Diversity and Inclusion are recognized, celebrated and supported at Etheric. We believe that an inclusive culture both engages and empowers employees and has helped in making our company stronger than ever.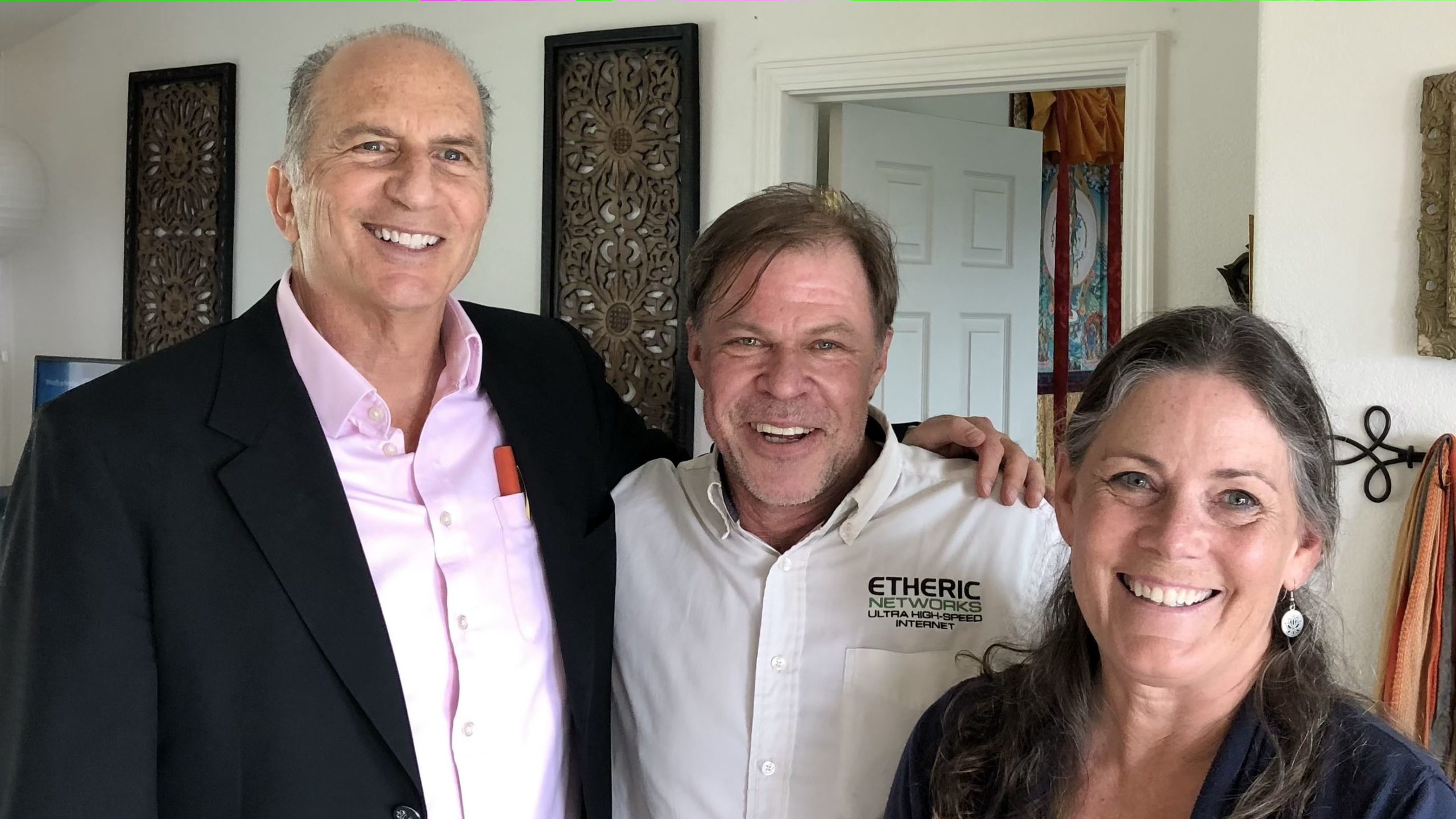 LIFE AT ETHERIC
We believe everyone should have access to the transformative benefits of broadband, with a goal to make our service available in the hard to reach places.
Lead ISP Network Design Engineer
Etheric Networks, the pre eminent Bay Area-based Internet Service Provider seeks an Internet Protocol routing and switching Engineer.
Job Description
Etheric Networks, premier Bay Area Internet Service Provider, offers a fiber network ringing the Bay, hundreds of on net buildings on a licensed microwave backbone, and thousands of customers on our long range multipoint broadband wireless network. We seek a qualified network engineering architect to assist in selecting and developing advanced network services and topologies. Knowledge of IETF and IEEE standards, such as BGP and OSPF, Router and Switch management, Fiber and RF communications required/helpful. Knowledge of Software Defined Networking and related implementations helpful. Experience working in a network engineering startup or on an Internet /Telecommunications Service Provider Network a plus. Knowledge of Linux and SQL required/very helpful. Related skills, such as business process engineering and software engineering also helpful.
Responsibilities
Research and work collaboratively with our engineering department to enhance services such as VPN, VLAN, VXLAN, switching and routing implementations along the lines of SDN. Developing a service provider network architecture that is scalable and high performance. (2/3 time)
Mentoring networking staff and managing production network. (1/3 time)
Background
Etheric has been providing service to the Bay Area since 2003. For the right candidate this is a great opportunity to actually deploy network architecture on a mass heterogeneous wide area network in which you will be the primary contributor for network and product design patterns.
Etheric has four network electro-mechanical distribution systems:
Our Data Center peering core sites, with multiple peers such as Tier 1 and Tier 2 Service Providers.
Our Fiber Ring of about 290 miles of fiber
Our Gigabit Fixed Wireless Point to Point Microwave Network, with about 100 on net points of presence (base stations).
Our 50-200 megabit Long Range multipoint network and Gigabit short range multipoint microwave service.
 Compensation
Etheric is a truly diverse company, and an equal opportunity employer. In addition to a competitive salary for such a position, we offer Kaiser HMO 50/50, Dental PPO, stock options, and a profit sharing plan to ensure your voice is heard in formulating company strategy. We can be flexible about offering sabbatical and unpaid leave occasionally. One day a week telecommuting is possible.
Salary depends on experience and estimated capacities. We have fairly transparent gradients for staff based on their skills and capabilities. We offer competitive salary and working conditions.
Etheric offers early phase stock options (30 employees), has an employee profit sharing plan, and many other benefits. We offer excellent medical benefits, a 401K and have a strong vacation program. See more at https://ethericnetworks.com/about-etheric-networks/careers/
Job Type: Full-time
Salary: $90,000.00 to $155,000.00 /year
 Requirements
At least two years of professional experience working with BGP and OSPF protocols. Familiarity with Cisco Catalyst switches. Knowledge of wireless communications, internet security a plus. Knowledge of working with scripting, automation and software development important. We use python at present and used PERL and C/C++ previously. Most of the staff we have at this level have engineering degrees, but occasionally we encounter the self-taught who were mentored at networking companies.
Etheric uses Cisco, Arista and Brocade, as well as many Linux operating system network devices.
The candidate will be work with our system design, system integration and network operations team, sometimes in a lead capacity, and in some cases as a contributor.
Equal Opportunity Employer. We have a diverse workforce, and encourage women and diverse people to apply for this position. All are welcome.
Please email resumes with "Lead ISP Network Engineer" in the subject line to careers@ethernet.tempurl.host
About Etheric Networks
Seeks to maintain an innovative free and open Internet, and to provide services and capabilities the large telecoms may not permit or support. Etheric has a multi-gigabit microwave backbone and a terabit capable fiber backbone ringing the Bay Area. We provide licensed and open spectrum fixed wireless service, as well as fiber service to buildings, businesses and residences. We also have infrastructure presently at 5 Bay Area Data Centers and have a staff of approximately 30 people, Our coverage area extends from Southern Marin to Salinas, and from Pleasanton Livermore to Santa Cruz. We additionally can provide event services globally. Etheric has been profitable for the last 10 years and has been providing Internet Access to the Bay Area since 2003.
We exist to provide an alternative to ComCast and AT&T, and to provide a first class engineering team with real research and development, not mere resale of off the shelf technology. We reinvest our revenues into the communities we serve.
TECHNICAL SUPPORT REP II
Job Summary
Provide II Tier Level customer service and technical support for a local Internet Service Provider in the Bay Area. Effectively troubleshoot with customers via telephone and email correspondence of Wireless High-speed Internet connectivity, VoIP inquiries and service issues. Ensures customer satisfaction by assisting and resolving in a variety of customer issues. This role is highly client-centric and requires an attitude of client advocacy.
Requirements:
Effectively troubleshoot Data and VoIP issues over the phone or email to effectively identify, resolve or dispatch customer service issues.
Resolve customer questions and concerns efficiently by actively listening, communicating clearly and concisely, and assuring customer understanding.
Process trouble call, installation, service change, and disconnect work orders according to departmental policies and procedures.
Resolve problems on the first call, with a minimum of transfers, by consistently improving personal technical knowledge and understanding.
Participation in Client Support on-call rotation.
Other duties as assigned or required.
Qualifications:
Bachelors Degree or equivalent.
Strong interpersonal skills with the ability to relate to customers, peers, and management.
Thorough knowledge of RF troubleshooting and IP Networking.
Ability to learn and retain new information and concepts quickly.
Ability to diagnose and solve problems.
Ability to follow direction and follow through.
Strong technical understanding and ability to convey technical issues to a non-technical audience.
Proven good judgment and proactive decision-making skills.
Must be familiar with Internet and software applications.
Must be able to work any shift, day or night.
Ability to type 35 WPM.
Background check required.
Ready to join our team?
Please email resume with Technical Support Rep. II in the subject line to careers@ethernet.tempurl.host
WIRELESS FIELD TECH
Job Summary:
The primary duties include field surveys to determine service availability and rooftop installations, including all required cabling. The client installation process involves the configuration of wireless equipment such as radios, antennas, routers, etc., at the client's service location. This position also requires working at the tower, performing maintenance and installation of equipment. This is an outside field position and requires strong communication skills while working with our internal back office engineers and support teams to troubleshoot and certify RF (microwave radio) installations.
ESSENTIAL FUNCTIONS OF POSITION INCLUDE, BUT ARE NOT LIMITED TO THE FOLLOWING:
Independently perform field and rooftop surveys and complete field installations for microwave network radios (ladder use required).
Assemble and install non-penetrating roof mounts and wall mounts, cabinets, and equipment racks, etc.
Complete cabling and conduit installations (run and terminate cables, including Cat5/6, power, RG8 and fiber).
Mount and aim microwave radios.
Strong communication skills with clients and internal employees while completing service activation of on-net direct Internet access services.
Respond to trouble calls and perform high-level troubleshooting for RF, IP, and physical hardware/cabling issues in order to resolve service issues.
Complete timely post-installation documentation, perform inspections and recommend corrective action in a written, well-documented manner.
Professional and courteous behavior at all times.
Qualifications:
The ideal candidate as Wireless Field Installation / Service Technician brings a high-energy can-do attitude to work each day. The qualifications listed below indicate the knowledge, skill, and/or ability required to be successful.
Ability to satisfactorily accomplish multiple tasks where only limited standardization exists.
Confident interpreting a variety of instructions furnished in written, oral, diagram, or schedule form, while able to adjust to changing schedules and priorities.Able to work independently and efficiently to meet deadlines.
Self-motivated, detail-oriented, and organized.
Knowledge and experience with construction techniques, networks and telecommunication issues (both hardware and software).
Excellent English communication skills (oral and written), interpersonal, and organizational skills.
Can do simple mathematical calculations such as averages, percentages etc.
Proficient in the operation of a cell phone, PC and related applications such as email clients, and web browsers.
Must be able to effectively execute duties with minimum direction or supervision while working well with others.
Ability to safely climb and descend portable ladders, towers, rooftops or other structures.
Ability to lift and carry loads up to 70 pounds.
Must comply with OSHA and other safety-related weight limit requirements for ladders and bucket trucks.
The above statements are intended to describe the general nature and level of work being performed by people assigned to this job. They are not intended to be an exhaustive list of all responsibilities, duties, and skills required of the job.
Education and Experience
Understanding in electronics, computers, mechanical aptitude and troubleshooting skills.
Prior working experience in similar function at a WISP desired.
Etheric Networks offers excellent, competitive pay, access to a company vehicle, outstanding vacation and PTO package, health insurance, and 401K.
Ready to join our team?
Please email resumes with Wireless Field Tech in the subject line to careers@ethernet.tempurl.host
Business Sales Account Executive: Internet and Networking Services
Job Summary:
We seek an experienced professional in Telecom/Internet Service Provider Sales, although we are willing to consider candidates that may have experience in software or hardware companies.
Duties:
Builds business by identifying and selling prospects and maintaining and developing relationships with clients.
Identifies business opportunities by identifying prospects and evaluating their position in the industry, researching and analyzing sales options.
Establishing contact with and developing relationships for prospective business clients and developing and recommending solutions.
Maintains relationships with clients by providing support, information, and guidance; researching and recommending new opportunities; recommending revenue-enhancing service improvements.
Identifies product improvements or new products by remaining current on industry trends, market activities, and competitors.
Prepares reports by collecting, analyzing, and summarizing information.
Maintains quality service by establishing and enforcing organization standards.
Contributes to team effort by accomplishing related results as needed.
Work with presales engineering to provide comprehensive solutions to potential customers, including internet access, voice, data center / cloud services, and high availability solutions.
Develop sales plan locating communities of interest, commercial centers, and individual businesses as well as companies with multiple bay area locations.
Work potentially with local Government on connectivity projects.
Requirements:
Excellent written and verbal communication skills
Track record of exceeding goals
Self starter
Track record of continuous development of skills and knowledge.
Track record of developing customer relationships.
Bachelors degree or equivalent through industry experience.
Compensation:
Our typical Sales Account Executives earn between 90,000 and 175,000 a year. Compensation is base salary plus commissions.
We offer 401K and provide an employer match on dental and medical insurance.
We can offer some flexibility about sabbaticals, commute hours, etc.
Our company is dedicated to a free and open Internet and a local team of employee owners who support and respect each other. We offer stock options.
Etheric provides a competitive base salary and commission, as well as offering employment at a company meant to offer a meaningful alternative on every level to the large telecom providers. Etheric currently employs approximately 35 people in our Bay Area Network. We have a more active research and development team than any service provider of our size we are aware of. Opportunities for advancement. We invite you to join our team!
Job Type: Full-time
Ready to join our team?
Please apply online.
About Etheric Networks
Etheric Networks has the largest coverage area of any regional Internet Service Provider in the Bay Area. Founded in 2003 based on the idea of bringing capabilities the large telecoms are slow to roll out, and to keep a free and open Internet.
We have the largest network of fixed wireless towers in the Bay Area and have a fiber ring passing through SF, Marin, Contra Costa, Alameda, Santa Clara, San Mateo, and Monterey Counties.
Our network has some of the lowest latencies of any provider and maintained higher availability during the recent power outages than Comcast, ATT, or Spectrum. Especially in the Morgan Hill and Santa Cruz Mountain areas, (where the larger providers had a lot of difficulties.)
We have a presence at 5 Bay Area Data Centers, including Equinix SV1 and 200 Paul. We are adding two additional data centers this year.
Join Our Team! Submit your resume below: